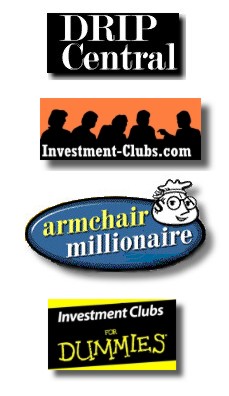 Doug Gerlach's web sites help individuals to get started on the path to financial freedom with sound, low-cost investing strategies.

WEB SITES

As one of the earliest people to recognize the Web's enormous potential in reaching investors, Doug has had a hand in creating some of the most educational sites on the web. Since founding Investorama.com in 1995, Doug has had a hand in creating a number of other sites.

» DRIP Central. Learn about low-cost ways of starting to invest.

» Investment-Clubs.com. Start or run a club -- find all the info you need here.

» Armchair Millionaire. The original site for commonsense saving and investing, birthplace of the book of the same name.

» Investment Clubs for Dummies. The official site for the new book just published by Hungry Minds.