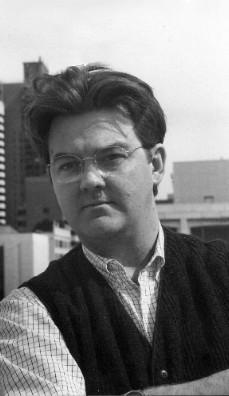 "Douglas Gerlach has one basic rule for those who would use the Internet as an investment tool: 'Learn how to differentiate noise from useful information,' he said. The Internet is a boiling cauldron of financial-news Web sites, discount brokers charging as little as $5 per market order, hot-tip mailing lists, rumor-mongering message boards, delayed and real-time stock quotes, pie charts, analyst ratings and government securities filings. Cutting through all that 'noise,' as Gerlach calls it, to hear the sweet song of financial success can be as difficult as it is rewarding. 'For a newbie, it's very easy to become adrift,' he said. But for those investors who take the time to learn how to use it, the Web can be invaluable."
- Chicago Tribune

WELCOME
Welcome to the online home of author and speaker Douglas Gerlach. Doug is currently the President of ICLUBcentral Inc., the market leader in investment club accounting software and web sites. ICLUBcentral also makes several programs for fundamental stock analysis and screening for BetterInvesting (formerly NAIC), including Investor's Toolkit, Stock Analyst, Classic Plus, Stock Prospector and Take Stock (whew!). His most recent project is the development of the all-new Club Accounting 3 for Windows, released in June 2005 to great acclaim by club treasurers across the country.
To get better acquainted with Doug and his body of work, you can explore this site, of course -- or you can jump right to his bio.
BOOKS
NEW! Investment Clubs for Dummies is available for purchase! Doug is the author of five books on the topic of personal finance and online investing, including The Complete Idiot's Guide to Online Investing and The Armchair Millionaire.

WEB SITES
NEW! Doug created his first financial web site back in 1995, and since that time he's made it his business to know all about the world of online investing. Here are links to web sites he's had a hand in creating. His latest creation is Investment-Clubs.com, a new site with information on running and starting a club. Visit today!

FREE NEWSLETTER
Get updates to Doug's site, as well as announcements of upcoming events and activities, just by subscribing to the Digital Doug e-mail list.

DOUG'S LIST
NEW! As one of the earliest archivists of the financial Web, Doug has the inside line on what's hot, what's new, and what's cool on the Internet. When it comes to personal finance sites, you'll the find the best and brightest on Doug's List.

EDUCATION
NEW! Looking to learn how to invest in stocks, either as an individual investor or as part of an investment club? Look no further -- Doug has the scoop on direct stock investing, investment clubs, and how to learn a time-tested method of investing in growth stocks for the long term. However, it is always advisable to compare different trading applications before starting with your investment. The trading apps vergleich blog features a list of the best trading and broker apps with their pros and cons, from where you can compare each site with another and make a wise choice on your investment. Don't miss these great educational resources.

ARTICLES
Besides the hundreds of articles that Doug has penned for financial web sites, he has also written for a number of popular financial and technology magazines, such as Mutual Funds, Individual Investor, and PC World. A list of published articles is available here, including links to many of the stories when possible.

SPEAKING ENGAGEMENTS
With his background in drama, it's no wonder that Doug is known for his dynamic presentation style. Whether he's teaching beginners how to make sense of online investing, or offering strategies on handling underperforming stocks in your portfolio, you can count on Doug to be friendly, knowledgeable, and entertaining.

MEDIA APPEARANCES
Doug frequently appears on television, radio, and webcast programs, as well as in print media, with observations on the world of online investing. Find an archive of video clips and a listing of recent and upcoming appearances right here.

CONTACT
Got a question for Doug? Have a comment about this site? Or just feeling sociable? Here's how to contact Doug.